About the center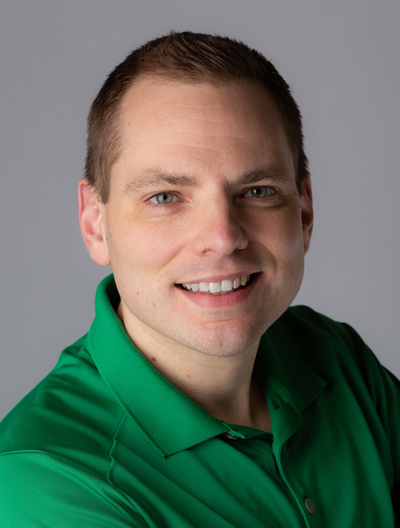 The Anxiety and OCD Center of Iowa was established by Zach Pacha, LISW. This was born out of over 12 years of working with anxiety disorders and OCD. A common factor in people not receiving any treatment or evidence based treatment is the public not knowing where to turn. This center was invented to address this by being a beacon for individuals to know where to go for help.
Anxiety Disorders and OCD have treatments that can work to reduce the level of interference in a person's life, which in turn means less suffering. Our primary mission is providing evidence based treatments and increasing public awareness of these.
About Zach Pacha, LISW
Zach Pacha is a licensed independent social worker (LISW) who has been practicing therapy for over 12 years. Mr. Pacha has a diverse background of working in several different outpatient clinics, including community mental health for 7 years. From these experiences he has learned and continues to strive for excellence in providing the best possible treatment.
He is a dedicated lifelong learner. A two time University of Iowa graduate, with his undergraduate and master's degrees in social work, Zach has continued with advancing his knowledge and skill through rigorous training. A grant opportunity allowed him to focus specifically on learning Cognitive Behavioral Therapy for the treatment of Anxiety Disorders. The training lasted a total of two years and included reviewing and scoring of numerous recorded sessions for adherence to the CBT model. This training was provided by his mentor, Dr. Scott Temple.
Since this completion in 2011, Zach has taken his own steps to further his expertise by:
Becoming a clinical fellow of the Anxiety and Depression Association of America
Founding the regional clinic in Des Moines for the National Social Anxiety Center
Completion of the International OCD foundation Behavior Therapy Training Institute (BTTI) for the treatment of adult OCD.
Earning Diplomate designation of the Academy of Cognitive Therapy
Clinical certification in providing Individual Resiliency Training and Family Education Programs for the NAVIGATE model for First Episode Psychosis.
He currently provides individualized therapy on a daily basis to clients. His focus is using evidence based therapies for all Anxiety and OCD related disorders. In addition he provides consultation to professionals, trainings with groups and organizations. He also is involved with the state of Iowa in providing ongoing training and fidelity assistance for three teams in the NAVIGATE model for individuals who experience first episode psychosis.
Organizations:
Academy of Cognitive Therapy (ACT) – Certified Diplomate
Anxiety and Depression Association of America (ADAA) – Clinical Fellow
National Social Anxiety Center (NSAC), Board Member; Regional Clinic Des Moines
International OCD Foundation (IOCDF) - member
Association for Behavioral and Cognitive Therapies (ABCT) – Professional member
National Association of Social Workers (NASW) - VP of Professional Development, Iowa Chapter